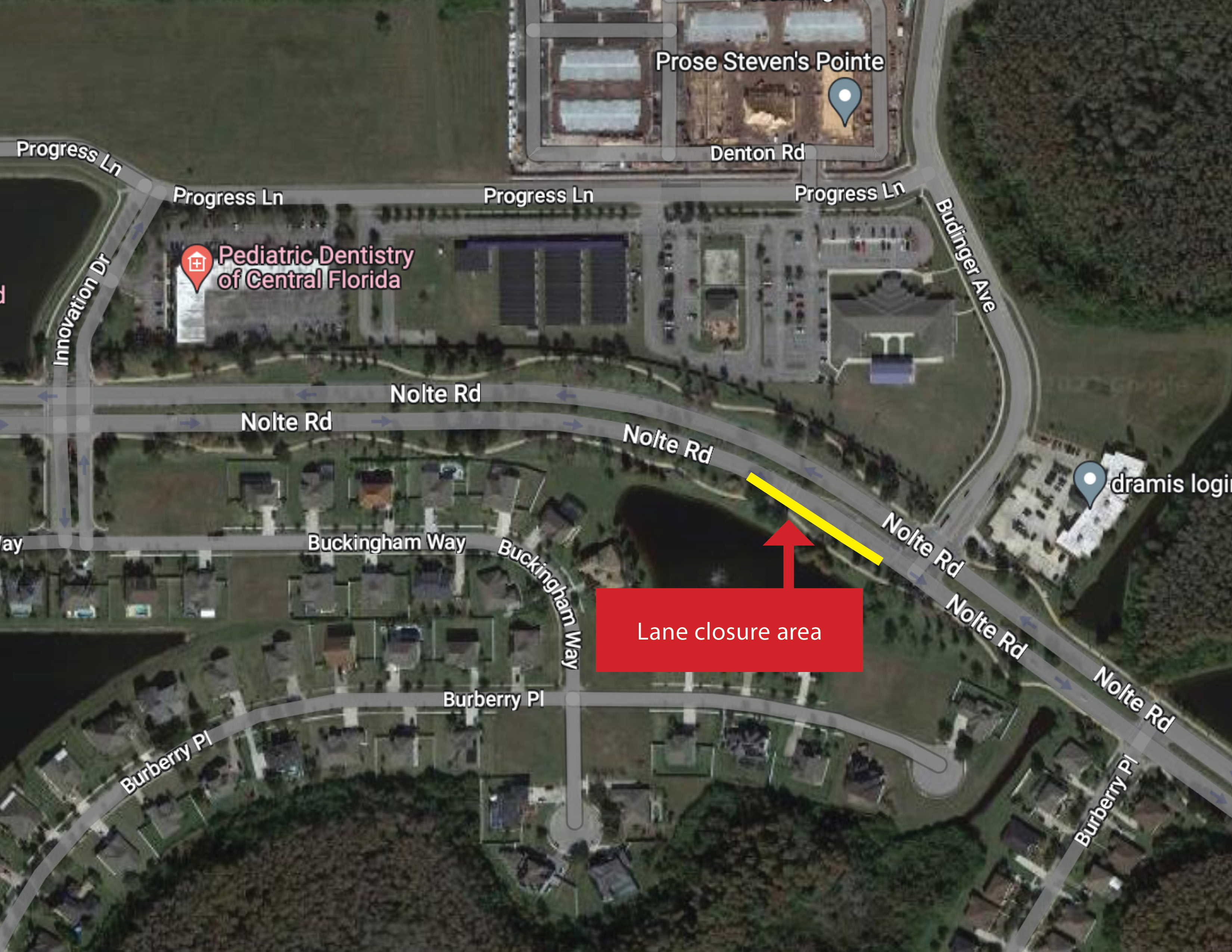 More closure details
Motorists and pedestrians are urged to use caution when approaching this area, as workers and equipment will be present. Speed limits may be reduced, sidewalks possibly closed, and foot traffic diverted. Signage will be in place to keep the traveling public informed.
For more information, please call our Customer Service at 407-944-5000 or send an email to customerservice@tohowater.com.