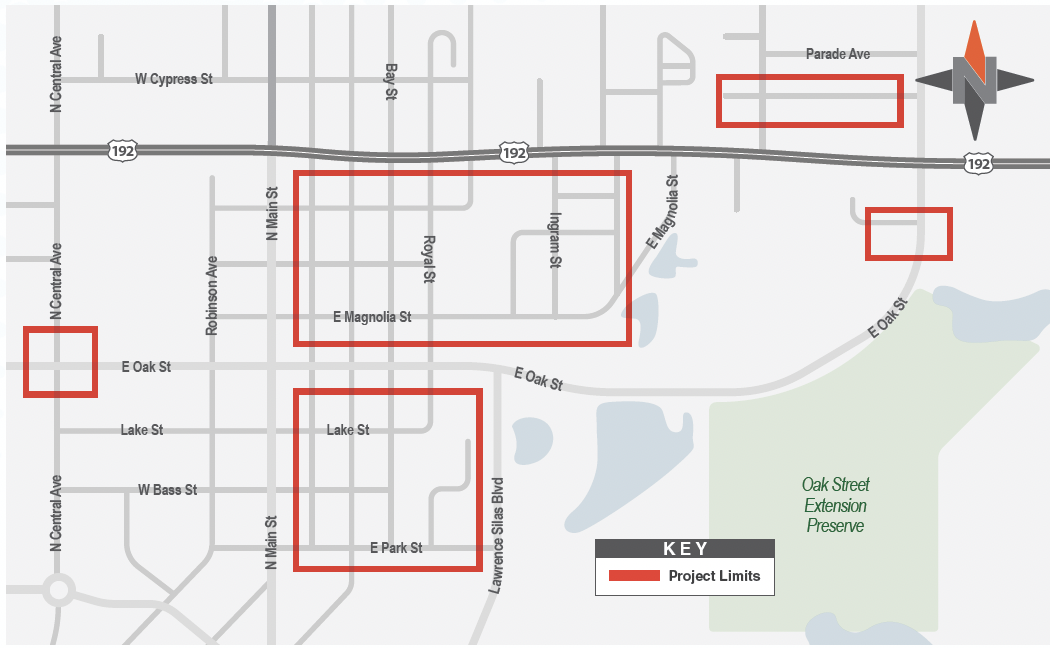 Work areas:
E Oak St area near US 192 intersection

Lehigh St area

W Oak St and N Central intersection area

Area between E Vine St (US 192) and E Oak St east of N Main St towards E Magnolia St

Area between E Oak St and E Park St east of N Main St towards Lawrence Silas Blvd
The project will involve replacing and relining sewer lines and manholes. Relocation of water lines may also occur.
Temporary lane closures will occur during the project. In addition, some sidewalks and driveways may be impacted by the project. Area restoration will be conducted on affected areas.
Temporary inconveniences
Noise and vibrations

Barricades for safety

Trucks, machinery and equipment

Possible odors from the sewer system
For more information, please call our Project Feedback Line at 407-270-3999, email tohoPIO@qcausa.com or visit this page for more project details and updates.