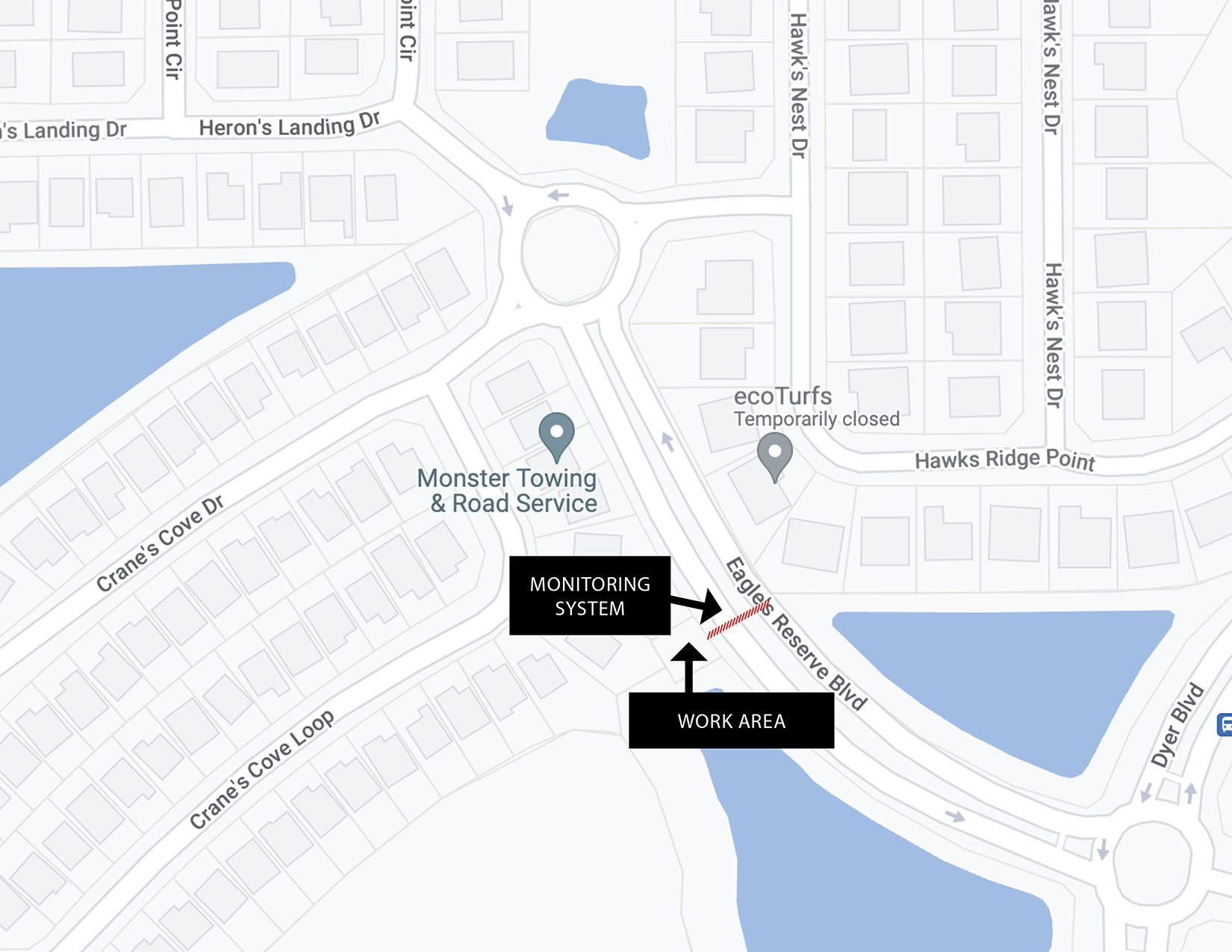 As part of the project, a monitoring system is in operation for the lift station and nearby manhole. It is enclosed in a protective casing secured across the road. The traveling public should use caution as they will feel a bump driving over this protective casing which is about 2 inches above the road level.
Motorists and pedestrians are urged to use caution when approaching these areas, as workers will be present and speed limits may be reduced and sidewalks possibly closed and diverted.
TEMPORARY INCONVENIENCES 
Noise and vibrations

Barricades and fencing for safety

Trucks, machinery and equipment

Possible odors
For more information, please call our Customer Service at 407-944-5000 or visit this page for more project details and updates.