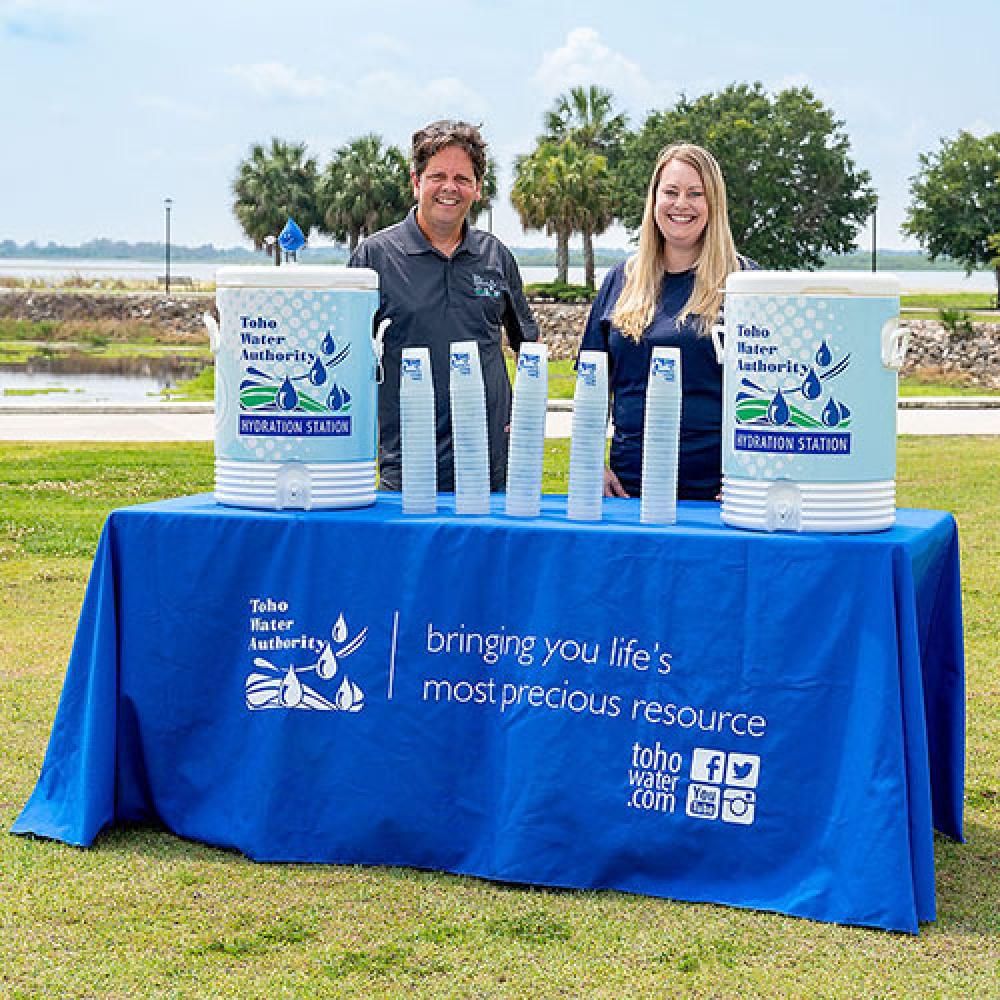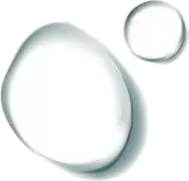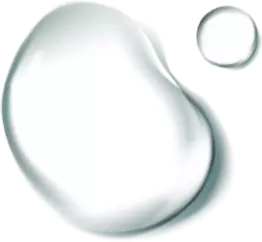 Need a water cooler for your event?
Welcome to our water cooler request page. Please read our guidelines below before submitting a request.
What we do not sponsor
Organizations that are not public charities – i.e. not tax-exempt under paragraph 501(c)(3) of the U.S. Internal Revenue Code
Political candidates, committees or organizations
Churches and religious or sectarian organizations, unless engaged in a significant project benefiting the entire community
Organizations that discriminate against people because of their age, race, creed, gender, handicap, sexual orientation, gender identity, ethnicity or national origin
Events outside our service area (exceptions may apply if event is water industry related)

Terms and Conditions
All water cooler requests considered by Toho must be submitted by organizations located within Toho's service area or as approved.
Quantities are limited and requests are granted on a first-come first-served basis. A request must be made by submitting a completed Water Cooler Request Form. Requests must be received a minimum of 60 days in advance of the event.
Water coolers cannot be used for any events other than the event specified on the request form. The water coolers cannot be relabeled, have their labels removed or purposely damaged.  If it is determined that the water coolers were being used for other events, sold, relabeled or labels removed, the organization will be disqualified from consideration of any future requests.
Once your request is received our team will review your information to determine if it meets our current guidelines. Upon approval Toho will contact the organization via email.
Pickup address is Toho Water Authority - 951 Martin Luther King Blvd., Kissimmee, FL 34741. Scheduled pickup times will be included in the email once the request has been approved. Toho is not responsible for a missed scheduled pickup.
Each water cooler is a 5-gallon size. 
The pickup, loading and transportation of the water coolers​ are the responsibility of the requesting organization. It is the responsibility of the requesting organization to bring appropriate transportation, staff and necessary equipment to safely load and transport the water coolers. Toho is not responsible for any injury or damage to vehicles, persons or otherwise during the transportation and pick up of water coolers. The requesting organization and those related to the organization, including, without limitation, those transporting and picking up the water coolers, shall be deemed to have released and agreed to indemnify and hold harmless Toho and its council, employees and contractors from any and all losses, claims or damages, including reasonable attorneys' fees, related to the loan and use of water coolers for the event, including, without limitation, any damage or injury resulting from the transportation or pick up of the water or the breach of this agreement.
Water coolers may only be filled with tap water and ice. To disinfect coolers after use, add 1 tablespoon straight white distilled vinegar per 1 gallon of water. Swish the solution around so it contacts all surfaces. Let it stand for about 10 minutes. Rinse and air dry. Coolers must be returned within 72 hours following the conclusion of event. ​
Water cooler recipient will recognize Toho's loan of water coolers in its publicity for the event. Regardless of the retail value of the contribution Toho must receive a mutually agreed to 'recognition level' and benefit from the receiving organization based in existing sponsorship opportunities.
Request a cooler
Please use our Water Cooler Request form to request coolers for your event.