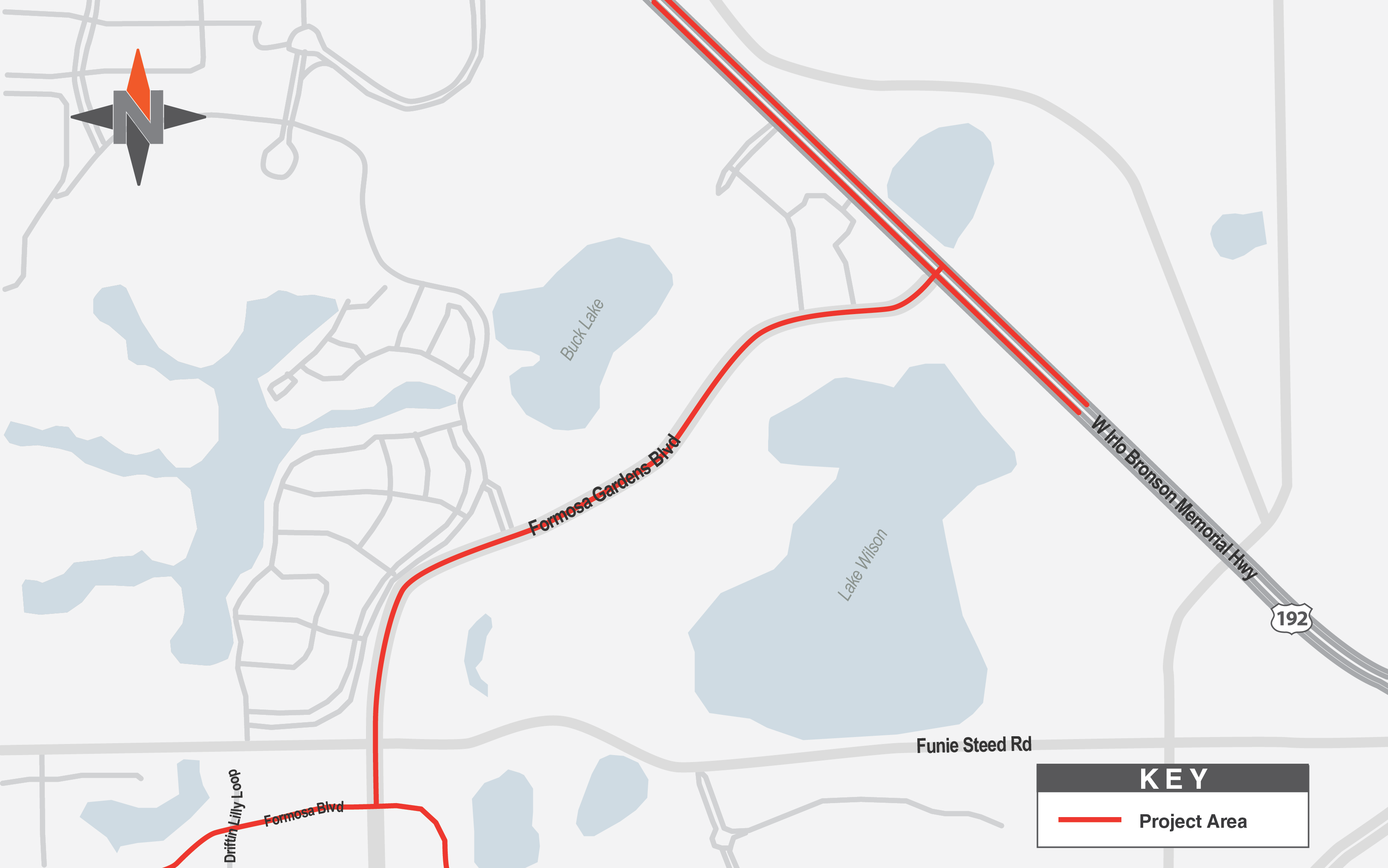 Lane closures will occur during the project
The project involves replacing and relining sewer lines and manholes and possibly relocating water lines. Work will occur in the following areas:
U.S. 192 from south of Inspiration Drive to south of Formosa Gardens Boulevard​
Formosa Gardens Boulevard from U.S. 192 to south of Funie Steed Road
Formosa Boulevard at Drifting Lilly Loop
Temporary lane closures will occur during the project. Sidewalks and driveways may be impacted by the project. Residents will be notified beforehand should their driveways become temporarily inaccessible. Area restoration will be conducted on affected areas. 
Temporary inconveniences may include noise and vibrations, barricades for safety, trucks, machinery and equipment, and possible odors from the sewer system.
If you have questions or concerns about any aspect of the work, please contact Public Information Specialist Mary Brooks by email at PIO@tohowater.com or call the project hotline at 407-270-3999.​