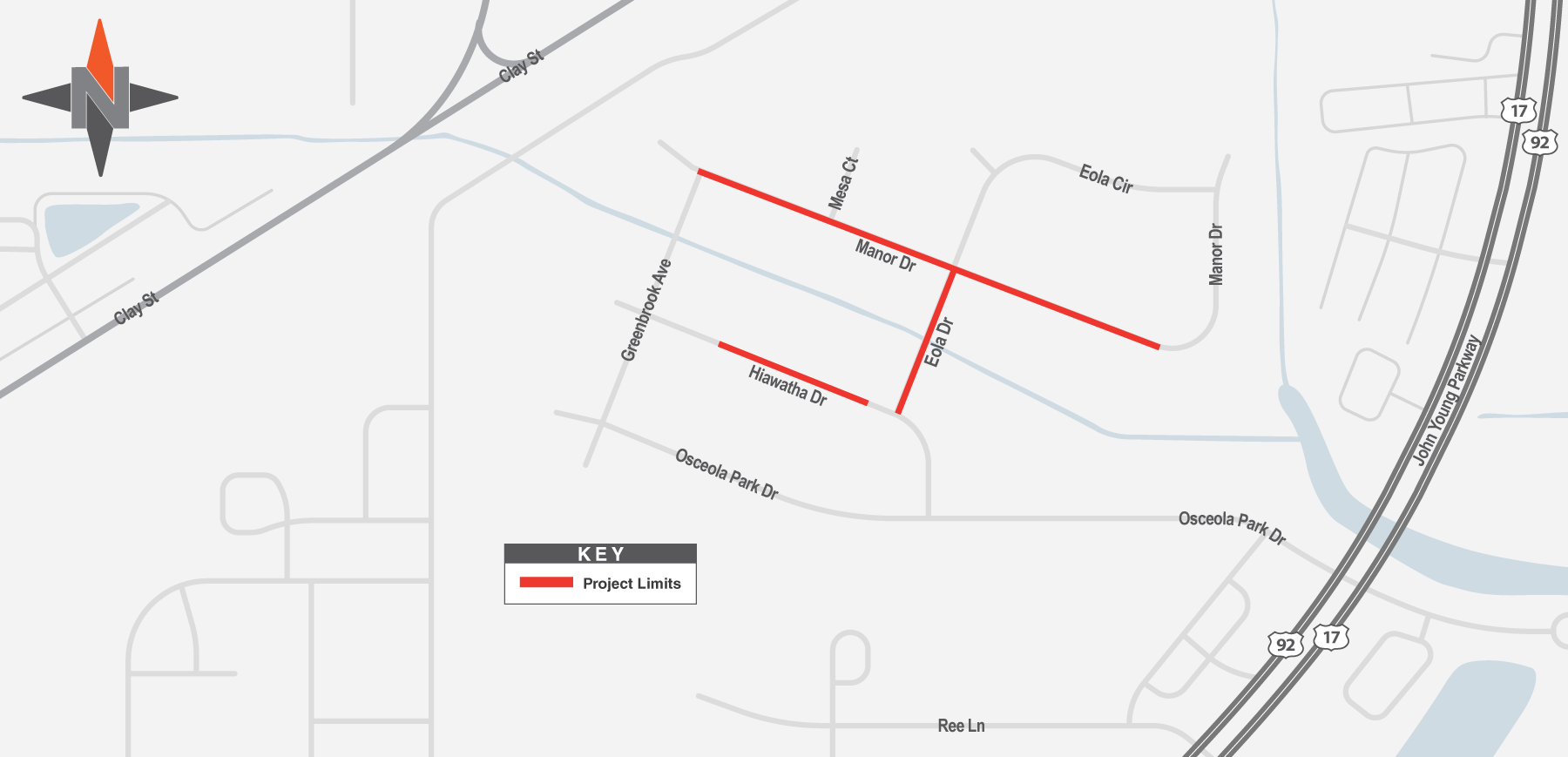 WORK AREAS:
Eola Drive from Manor Drive to Hiawatha Drive 
Manor Drive from Eola Drive to Greenbrook Avenue 
Hiawatha Drive between Eola Circle and Greenbrook Avenue
Manor Drive east of Eola Circle
Manor Drive at Mesa Court
The project is designed to upgrade the sewer facilities in the area. Work also will replace stormwater lines. The project is expected to be completed by late 2023. Schedules could change due to unforeseen circumstances and weather.
Temporary lane closures have begun and others will occur during the project. Sidewalks and driveways may be impacted by the project. Should driveways be impacted, notification will be issued beforehand. Area restoration will be conducted on affected areas.
TEMPORARY INCONVENIENCES: 
Noise and vibrations
Barricades for safety
Trucks, machinery and equipment
Possible odors from the sewer system
For questions, concerns or email updates, please contact Public Information Specialist Mary Brooks at TohoPIO@qcausa.com or call the project hotline: 407-270-3999.